Fitness Coach – Ms. Ling Chen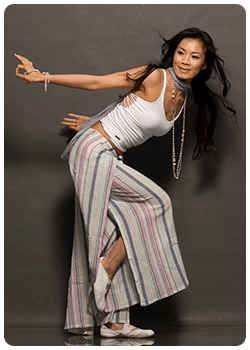 Known as Fitness Queen of Asia, Ms. Ling Chen has almost 100 professional fitness certifications. She has more than 500,000 students in Taiwan, Mainland China and Hong Kong. She aims to find the easiest and the most relaxing way of body sculpting for Asian females all over the world. She is also the first person that emphasizes physical workout, health preserving for body sculpting.
Lohas Yoga, Parent-child Yoga, Energy Body Sculpting Ball, Dance – Body-Jam, Rock-Start, Salsa, Latino Aerobic, Belly Dance, Body-Balance, Fitness Yoga, Pregnant-woman Yoga, Elders Courses, Metabolic Syndrome Courses, Muscles Sculpting, Pilates…. And 100 more.
Educational Background:
International Certifications:
Books:
Educational Background:
Graduated from Taipei Hua Kang Arts School
Graduated with Master Degree from National Taiwan Sport University, Sport Health Major
International Certifications:
Books:
For courses and performances, please contact:+886-2-3765-2310