Enterprise Purpose of CEO Training Institute:
We play the role of a coach, training youths to improve their general abilities in work fields. We help young people make connections with the world, find their ways in their career and make their dreams come true.
Scenes of Courses and Training:
Charitable Events of CEO Training Institute:
Abundant Experiences of Corporate Training: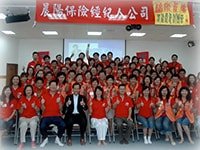 CEO Training Institute's professional instructor in corporate training – Mr. Tsai has abundant experience in enterprise training. Courses that are frequently asked for by companies such as communicating, administration, motivation stimulating, potential developing, marketing improving, executing, customer service training, marketing planning…… etc, can all be provided. Furthermore, we can build up a series of tailor-made training courses for your company.
Introduction of Qualified Instructors:
Manufacturer of Leaders – Mr. Tsai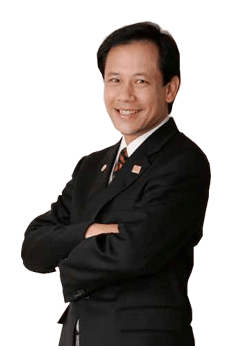 Mr. Tsai is a Chinese instructor who has been recognized by masters such as Jay Abraham and Anthony Robbins. He has more than 30 years of practical experiences in marketing and direct marketing, and he's the most popular executive coach.
Mr. Tsai's professional services include corporate training (with tailor-made courses), potential developing, organization multiplying, instructors training, mind guiding and so on. He's a comprehensive and practical educational training teacher, who has earned wide recognition in Taiwan, Hong Kong and Mainland China.
Mr. Tsai's classic courses: The 6 basic skills, Heptalogy of reaching a deal, 21 rules to success, SLP (skills of direct marketing)
Mr. Tsai has opened more than a hundred training courses. He has the most leaders who earn more than $100,000 NTD per month. He leads more than 36,000 people in the organization, and he has trained more than 2,500 instructors in the system.
While he was holding an office in Ladder Corporation, he kept the record of best personal performance and best group performance for 20 years. He's also the first one who earned more than $100 million NTD bonus in the corporation.
CEO Training Institute Social Media:
For Corporation Training courses planning, speeches, please contact: +886-2-3765-2310