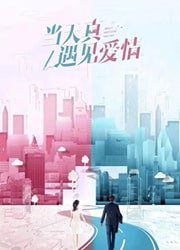 Really Meet Love That Day
Duration:45'X40eps
Genre:Modern/Urban/Romance/Business
Cast:Shawn Wei /Shile Wu/Chong Dan Ni/Jiaqi Zhu/Li Jinyang/Ma Jun/Ma Li
Year:2021
Li Tianzhen, a career newcomer with a dream of an architect, joined the Xinmeicheng Architectural Design Institute full of blood and became an intern of the talented designer Meng Yan. Facing Meng Yan's rigorous test, Li Tianzhen was unyielding but was expelled from the company due to an accident. At the same time, in order to adhere to his own design principles, Meng Yan chose to quit and start his own studio. With repeated invitations, Li Tianzhen became a partner of Meng Yan, and the two of them worked together to bid for the "Yunxia Village" project. Facing strong competitors, Li Tianzhen adhered to his original intentions and matured gradually, and he was brave to take responsibility when the family business encountered difficulties. In the process of working together, Meng Yan also gradually fell in love with this simple and excellent girl, and helped Li Tianzhen get out of the predicament. The two adhered to their architectural dreams and grew together on the path of career, life and emotion. They gradually understood that people-oriented and people-oriented are the true meaning of architecture and the real great works of architects.
Catalogue updated by 13 Apr., 2021. Still have lots of premium content.Welcome to contact us via +886-2-3765-2310