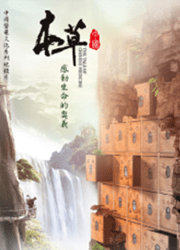 The Tale Of Chinese Medicine
Duration: 37'X9eps
Genre:Culture/Herbs/History/Lifestyle
Year:2017
Traditional Chinese medicine embodies the profound philosophy wisdom and thousands of years of healthy care idea of China. It is the gem of ancient Chinese science, and also a key to open the treasure of Chinese civilization. ""The Tale Of Chinese Medicine"" is carried out around the grand theme of"The profound meaning of moving the life" , taking the Chinese medicine staff as the soul, leading the audience into a mysterious world of traditional Chinese medicine. During exploring authentic Chinese medicine, restoring processing skills, introducing medicine principle, it expounds profound culture of traditional Chinese medicine, and explores the Chinese traditional culture meaning about ""life"", completes a vigorous exploring journey.
Catalogue updated by 13 Apr., 2021. Still have lots of premium content.Welcome to contact us via +886-2-3765-2310